Packaging for Drug Makers by Drug Makers
AlphaMed Bottles Inc. is a leading plastic manufacturing company specializing in the production of bottles, jars, caps and closures for the pharmaceutical industries. Owned and operated by a pharmaceutical group, AlphaMed is the only packaging manufacturer who understands your business the way that you do.  We serve the prescription medicine, over the counter and Vitamin and nutraceutical industries.  Our extensive custom injection/injection blow/extrusion blow molding experience and state-of-the-art facilities ensure success at every stage of the plastic molding process. We focus on people, engineering, technology and innovation to provide our customers a competitive advantage in a global marketplace.
Long Island:
Located in the heart of one of the most heavily populated pharmaceutical marketplaces in the country, AlphaMed Bottles is the Islands only manufacturer of bottles, caps and jars for the pharmaceutical industries. In addition to making the products, our state of the art facility includes a massive warehouse with up to 10,000 pallets of product on hand ready to deliver to our customers on a just in time basis. Our warehousing program reduces lead times and allows our customers to respond to the fast pace and changing nature of their business.
Design:
AlphaMed Bottles also works with our customers on sustainability in design. For example, we work closely with our plastic packaging customers on designs and plastic injection molding processes to produce plastic packaging that weighs less, uses less material, and is manufactured with less energy and waste. We have invested in new high-speed energy efficient plastic injection molding machines specifically for these applications.
Sustainability:
AlphaMed Bottles has a long-standing commitment to sustainability. We are continuously investing to minimize energy and resource consumption as well as waste generated in our plastic molding processes and facilities. At AlphaMed, we have a deep concern for preserving our environment. We track and regularly review sustainable manufacturing metrics at each of our facilities, including kilowatts of power used per hour and per pound of resin, gallons of water consumed and pounds of waste generated and recycled, as part of our focus on continually improving our processes and investing in new energy efficient systems, technology and equipment to reduce our energy and resource consumption.
Tailored Supply Chain:
At AlphaMed, we realize your busy running your business which is why we design a unique inventory management system for each and every one of our customers. Our 10,000-pallet capacity warehouse will have your items ready and waiting when you need them. In addition, we program in a safety stock to anticipate changes in your business, so you can keep your focus on your customers. Let us not only serve as your packaging supplier, but as your inventory manager as well.
© 2017 AlphaMed bottles inc.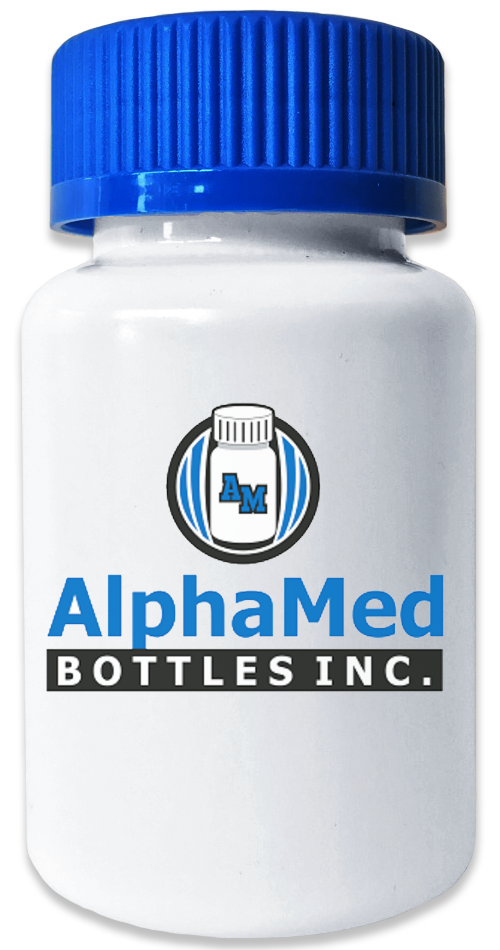 CONTACT ADDRESS
300 S. Technology Dr.
Central Islip, NY 11722
Phone : 631-524-5577
E-mail : info@alphamedbottles.com